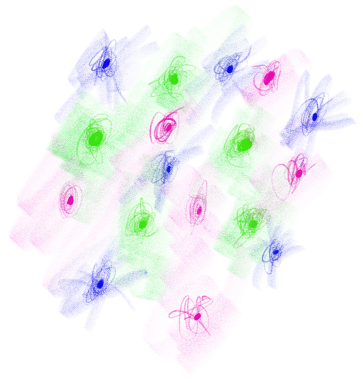 Our world is made up of living entities in relationship who are continuously learning with and adapting to each other. Nora Bateson calls this symmathesy.
Gaining systemic insight means attuning to the rhythm of the joint learning and participating in it more consciously.
The Systemic Insight Circle is a space for being together in wonder, discovering the beauty of the spaces in between – of relationships and interdependencies.
It is for people who wonder about the world and how it is; who are curious and want to spend time with similarly curious people in companionship to learn and share; who are looking for something different to (online) trainings or conferences and seminars; who are looking for more than experts downloading knowledge. It acknowledges that current knowledge systems are rooted in an atomistic and hierarchical way of knowing, excluding and even oppressing many ways of knowing.
Knowledge exists in the collective and in diversity, not in the individual; the Circle is an ecosystem of living knowledge.
The Systemic Insight Circle is a place for being together in shared curiosity, for continuous, self-organised learning, co-generation of new insights and free and open sharing of existing knowledge and experiences. It is a place where joint sense-making can happen to explore what this all means for our lives.
The people who join the Circle are looking for a more intimate place where at times they can allow themselves to be vulnerable by expressing not-knowing, by asking questions or by tentatively expressing certain points of view. They want to show up as who they are. They do not want to join a community where they need to fit in in a certain way and cannot be themselves, where they need to hide behind their professional persona and behind being an expert in this or in that. If there are options, they don't want to decide for one, but explore all.
A circle is a space for small actions and not a big reveal. It is about enabling people without telling them what to do. It is about open, vulnerable dialogue with the person, in all of its diversity.

Nitzan Hermon, initiator of the Thirdness Circle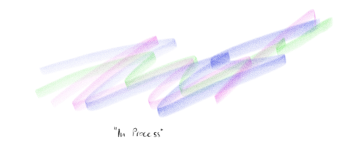 What you can expect
A light structure will be provided for the group:
A weekly standing call: check-in, discussions based on a weekly prompt
Weekly 1:1 random coffees
A Signal Messaging Group to stay in touch with the group
Later, further activities could be added such as:
Share-outs
Coaching circles
Reading salons
Guest speakers
Workshops
Interactions will focus on synchronous online meetings.
What you will need to commit to
Membership contribution is EUR 50 / GBP 45 / USD 60 per month. In addition to the payment, you commit to reserve some time to reflect on the discussions, either on your own or with others. This reflection will help you to get more out of the discussions and integrate insights into your own life and work.
The host
The Circle is hosted by Marcus Jenal.
This Circle is partly growing out of a recognition that we need a different type of knowledge that complements reading from and listening to experts – intersubjective knowledge. Knowledge is most available when it is asked for, when it is pondered, and applied together with others. We all have reading lists that we will never realistically finish in our lifetimes. Adding more to that won't help.
The Systemic Insight Circle is part of my own exploration on how to be, learn, know differently – rather than to constantly run after the elusive 'change'.
I also blog every now and again at: https://www.jenal.org
What others say about me:
I was introduced to Marcus by a mutual contact – at that stage all I knew about him was a quote that had been attributed to him… The quote was "you can't change the system; systems evolve." Ever since that moment I feel like I've been on an adventure with him, as friends, collaborators and followers of a shared passion: how can we live life meaningfully, well and happily? Let the journey continue!
Marcus is my colleague, neighbour, friend, and thinking partner. We go for walks every week and use the time to chew over whatever is in our heads: what is learning?, the limits of Western systems of thought, whether system change is even possible. I treasure these conversations as an opportunity to engage playfully in discussions which there is never normally time for in the working week. And Marcus is an ideal fellow traveller – smart, kind, insightful, incisive – plus we often swap vegetables.
Conversations and exploratory sessions with Marcus are always thought-provoking and generative. Discussions can cover vast territory from complexity theory, design, and systems change, to learning, evolution and the arts. He cultivates an open inquiry that honours and respects provocative questions with humility and gentleness, and I look forward to the unique pathways of thinking it opens for me.
If you would like to join the Circle
Before I add you to the Circle, I'd like to have a conversation with you. You can use my Calendly to book a slot. Please mention that you would like to talk about the Circle.